8 SEO Terms You Should Get Familiar With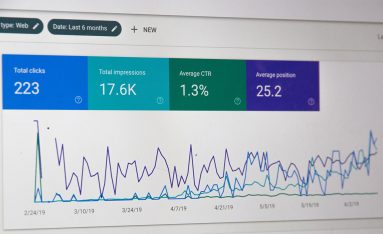 Before diving into the SEO pool, you should be equipped with the tools needed to stay afloat.
Here are some of the more popular terms I'm often asked about in the online marketing world.
PageRank: This is the ranking that Google assigns your website. The higher it is, the more your page will show up in the top search results. It uses an algorithm that estimates how important your page really is on the web. The idea behind it is that a link from A to B is a "vote of trust" from A to B. The more links to your page, the more important Google deems it to be.
SERPs: Otherwise known as Search Engine Results Page.
Landing page: The page a person lands on when they click on your link. Landing pages should quickly and simply get the point across to the landee. This is your chance to get them wanting more! So make it interesting and have a clear call to action.
Backlink: A link on another website that links back to your site. One of the most important and influential factors in determining your SEO ranking. GET YOUR LINKS OUT THERE. Blogs. Forums. Comments. Replies. Everywhere you can!
Anchor Text: This is the text of a backlink that is clickable on a site. The link may point you to but the anchor text could read 2012 Toyota Camry. These anchor texts should be very keyword rich as Google will connect these keywords to the content on your website. This all helps in increasing your PageRank on Google.
On-page optimization: Optimizing the content on your web page to rank higher on search engines as well as increase the overall readability of your site to visitors. This includes, among other things, optimizing your title tags, meta descriptions, and image alt text. Filling your page with important keywords is a great way to get found. But be sure not to do it too much! Google could penalize you.
Off-page optimization: Work done outside of your webpage that improves SEO rankings and visibility to your customers. This includes submitting your site to directories, social bookmarking, blogging, writing articles, posting comments on forums and articles, RSS feed submission, and much more. In a nutshell, it's doing everything you can to get your webpage in front of more people.
Spiders: A program that browses the web, trying to discover new pages and links. It's the first step in the indexation process.
There are MANY more SEO and SEM terms to know but these are a great place to start.