Using A Swipe File For Copywriting Reasons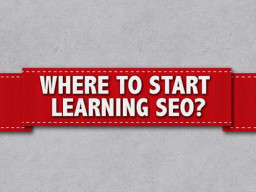 Do you know what a "swipe file" is? You should, because it can save you thousands of dollars if you were considering going the professional route and hiring a copywriter. A swipe file is simply a collection of winning ads and sales letters that you can use to write your own successful sales letter. This is a copywriter's best friend, and if you want to have copywriting success, you will want to have one for your business.
Trying to write a winning sales letter from scratch can be a tough thing to do especially if you're not used to writing your own copy. But if you have a swipe file, getting started is easy. You don't have to drive yourself crazy over looking at a blank screen if you're clueless about what to write. For inspiration, go to your swipe file.
If you're in a jam about what to write for your headline, take a look at the winning ads and sales letters that you have in your possession. If you're wondering how to go about finding winning ads to emulate, then start on the internet. First off, you should know the names of professional copywriters. Some of them are John Carlton, Jay Abraham, Dan Kennedy, Michael Fortin, and Gary Halbert. Simply go to Google, type in any one of these names, and study the pieces that they've created for themselves.
One thing that you don't want to do however is copy word-for-word the sales letter pieces. What you're looking to do here is gain an understanding of where these writers are coming from when they wrote their sales pieces. If you're looking to become a world class copywriter someday, then one of the best things that you can do for yourself is take notes while reading their copy.
When you take notes, you will allow yourself to peek into the minds of these legendary writers and gain and understanding of their style of writing. Once you've gotten to a point where you know why and what the reason was for them writing their copy, you will want to start out on your own and write some copy for yourself.
To start off writing copy for yourself, emulate a headline that is in one of your swipe files. You want to use the headline as a template for your own work. After writing your headline, to decide if it is good or not, perform the "so what" test. The "so what" test will allow to you know if your headline is relevant or not. If your headline has a good answer to the question of "so what?", then you know you have a good headline.
After you've written you're headline, you will want to move on to the first line of your sales letter piece. Your headline should inspire your reader to want to read more, and this is where the first line comes into play. Your introductory paragraph will set the tone of your sales letter and should let the reader know what your letter is all about.
Becoming a top copywriter isn't hard at all. It just takes some knowledge and a swipe file to get started and you will be well on your way. And by the way, your goal should be to have a profitable campaign, not to reach for international acclaim. So focus on earnings first and then go after your top copywriting status.
Good luck with creating your swipe file and writing good copywriting pieces.